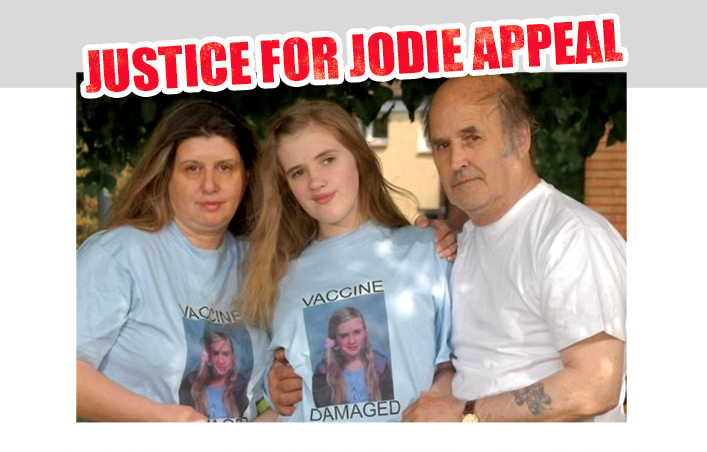 Imagine taking your healthy toddler for the MMR to see her suffer fits and never recover. Jodie is now 25 and is 80% disabled; her brain damage means that she is non verbal and her epilepsy means daily fits. Years afterwards the medical records reveal that actually 8 vaccines were given, 5 without consent or knowledge. The complexity, legal aid issues and the mix up with the Vaccine damage payment unit means that the family have never been compensated.
Mum Pat and dad Bill need support. They care for Jodie 24/7, still changing nappies, but they need a care plan for the future. Bill is 77 years old.
We have found a brilliant Barrister willing to work for a greatly reduced retainer but we still need to raise around £10,000. The case will take around 6 months.
All money raised will go towards a Legal appeal and challenge for Jodie Marchant who is severely vaccine injured
Please give generously, even consider a regular monthly donation, and mark Jodie as a reference.
Pay by card:
or
Pay direct via PayPal:
https://www.paypal.me/arnicauk